Discover the timeless beauty of limewash painting.
At Worth Painting, LLC, we're well-known for our interior and exterior painting services, but did you know that we also offer limewash painting for customers who are seeking an alternative to modern synthetic paints? Limewash painting has been used for centuries as a decorative and protective coating for surfaces made of brick, stone, plaster, and wood, and our expert team has plenty of experience using this traditional method for homes and businesses in the Kernersville, North Carolina area.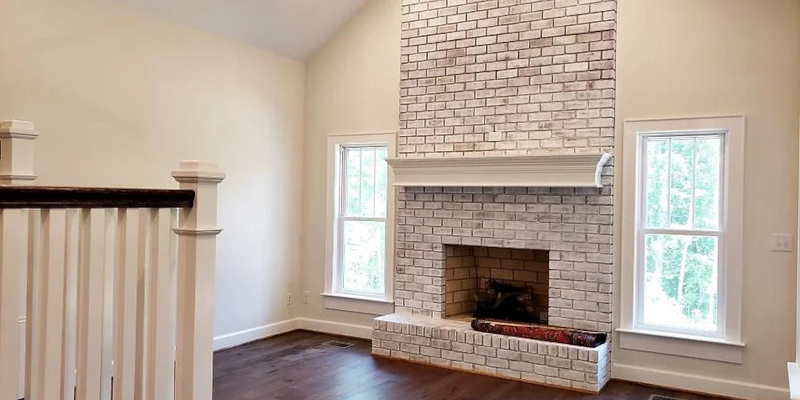 Limewash painting is particularly good for older or historic buildings and structures, since it's breathable enough to let any excess moisture escape, helping prevent peeling, bubbling, and other moisture damage that might occur with synthetic paints or wallpaper. Over time, limewash will react with the carbon dioxide in the air to form a hard, durable patina that can withstand weathering, although it does require occasional touchups.
Limewash painting adds a soft, matte finish with subtle variations to whatever surface it's used on, making it a popular choice for both interior and exterior painting projects. Limewash also doesn't contain or release any volatile organic compounds (VOCs), and it is non-toxic and biodegradable, making it a great option for those who are concerned about being more environmentally conscious.
When you hire us for limewash painting, we'll take all the same care as we would for any other painting service, providing you with a free initial consultation and a custom quote, as well as answering any questions you may have about limewash. If you choose to hire us, we'll treat your property with the respect it deserves, and we'll always keep you updated on our anticipated timeline and progress with the work.
To get started on a limewash painting quote, simply reach out to our team.
---
At Worth Painting, LLC, we offer limewash painting services in Winston-Salem, King, Pfafftown, Lewisville, Clemmons, Advance, Bermuda Run, Bethania, Kernersville, Rural Hall, Tobaccoville, Pinnacle, Pilot Mountain, Walkertown, Mount Airy, Walnut Cove, Oak Ridge, Germantown, and East Bend, North Carolina.