We're here to provide the expert painting services you need, with none of the hassle.
At Worth Painting, LLC, we got started with the simple idea that finding a dependable, skilled painting contractor shouldn't be a difficult process. We took that idea and built our business around it, seeking to become the premier resource for residential and commercial painting, staining, and other coating work in Winston-Salem, North Carolina.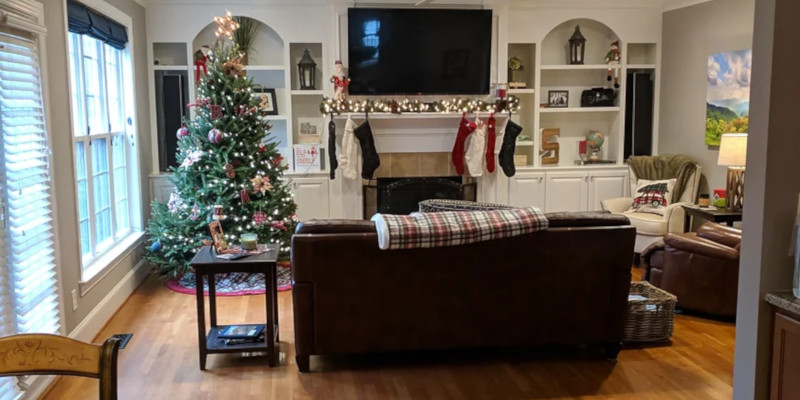 When you reach out to us for a service, we'll start by sitting down with you to go over what your project is and provide our professional insight and advice. We'll take the necessary measurements and then put together a completely custom quote and plan for your job – you won't find standardized pricing and cookie-cutter project outlines with our team. We're happy to answer any and all questions you may have, and as soon as you accept your quote, we'll get you scheduled as soon as possible.
Communication is paramount with our team, and we'll always make sure you're crystal clear about every step of your project, from the materials to the timeline and everything in between. Speaking of materials, we know that when it comes to your home or business, there's no substitute for quality. We use only premium products from well-respected brands like Sherwin-Williams, Benjamin Moore, and PPG, ensuring that you get a quality coating that will look good and last a long time.
Once we're on the job, you'll find that each of our technicians is just as detail-oriented and dedicated to their craft as our team leaders who are responsible for overseeing each project. We'll handle the prep work and the clean-up, so all you need to do is sit back and relax as our expert crew gets to work. As an added layer of peace of mind, our team is rigorously trained and fully insured, so you can always feel comfortable when we're on the job.
Contact us today to learn more or get started with your initial consultation and breathe a sigh of relief knowing that your project is in good hands.