Adding a fresh coat of paint is a great way to spruce up the interior of your home, but deciding between the endless array of colors is no small feat. At Worth Painting, LLC, we're always ready to help our customers figure out what color to go with for their residential interior painting project before we take care of the actual painting. Below, we'll go over a few of our favorite tips for picking out the perfect color.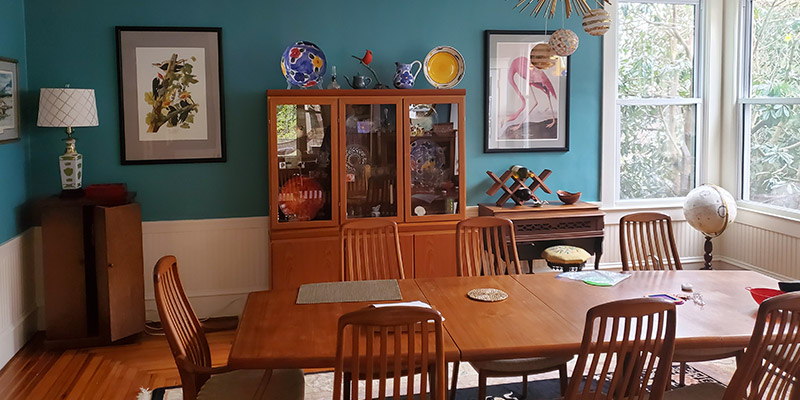 Remember the Room's Purpose. Every room has a purpose, and the interior paint should align with that. Think about how you'll use the space before you settle on a color. For example, we suggest serene colors like soft, muted blues and greens for bedrooms and other calm spaces where you want to focus on relaxation. Energetic colors like yellows and reds are popular choices for rooms like the kitchen or dining area.
Don't Forget Your Décor. If you're completely remodeling and updating your home, you might not have to worry about this as much, but if the paint is the only update you're making, be sure to pick a color that works well with your existing décor.
Reflect on Lighting. Artificial and natural light have very different effects on how residential interior painting will look once it's dried. It's a good idea to talk with your paint supplier about what the lighting conditions are so that you're more likely to get a color that looks the way you expect it to.
Test Paint Samples. One of the best ways to ensure that you really do like a color and that it works well with your space is to test out samples before committing to a particular shade. Try the sample out in a few areas of the room to make sure it looks good under different lighting conditions and with other elements of the space.
Check Out What's Trending. Many people are afraid of the word "trendy" when it comes to their homes, but residential interior painting is a great opportunity to stay on trend without the worry of how you'll update as trends change, since paint is a fairly simple aspect of your home to alter.